AR LAW Services: Australian Master Immigration Lawyers & Migration Agents          Melbourne, Australia. The solution to all your visa problems.
Who We Are?
Melbourne based migration lawyers & consultants,  AR LAW Services: Master immigration Lawyers and migration agents/visa consultants are a leading and dynamic boutique Australian visa and migration Law firm with an holistic approach to providing expert and multi-faceted legal advice and service. Although best known as Masters of Australian Immigration, Citizenship, Visa and Migration Law matters, AR LAW Services is an extremely experienced and knowledgeable, yet approachable, law firm who is eager and dedicated to solving any of your legal problems.
AR LAW Services
Level 5, 1 Elizabeth Street, Melbourne VIC 3000 Australia
PO Box 159 Flinders Lane Vic 8009
Phone: +61 3 9614 0218   Fax: +61 3 9614 1532
E-Mail: info@arlaw.com.au  
Meet the Team
Anthony Robinson.
BA.  LLB. LLM.  GCLP.  MARN  0003574
Barrister & Solicitor    Australian Lawyer:
Master of Migration Law – leads the FIRM.
Anthony is the principal immigration lawyer and proprietor of the AR LAW Services and he is widely regarded as one of Australia's most trusted lawyers. Given Anthony holds a Law Degree from Monash University (one of Australia's leading Universities) and a Master of Law degree: Master of Migration Law and Practice he ranks in the top 1% of Australian Migration Lawyers.   Having practised as a lawyer for 20 years he is an expert in Australian Immigration, Citizenship, Visa, and Migration law. Not only is he a committee member of the prestigious  Migration Law Committee within the Law Institute of Victoria, but also a Member of the Law Council of Australia and regularly presents seminars on a broad range of immigration law matters with particular focus on Skill visas Student visas 457 visas Family visas Business visas Spouse/partner visas, parent visas and corporate immigration as well as advising on visa holder and sponsorship compliance requirements.
Additionally, as an officer of the High Court of Australia, the Supreme Court of Victoria and the Supreme Court of South Australia, Anthony is regularly retained to represent applicants in Court, particularly the Migration Review Tribunal (MRT). He is also available to take instructions, give advice and draw submissions or appear before the Refugee Review Tribunal (RRT), the Administrative Appeals Tribunal (AAT), the Federal Courts and High Court of Australia.
Anthony is a member of the International Law Section within the Law Council of Australia, the Immigration Lawyers Association of Australasia within the Law Council of Australia, and a Committee Member of the Migration Law Committee within the Law Institute of Victoria. He is also a member of the Migration Institute of Australia.
Additionally, Anthony has an extensive knowledge of Civil litigation debt recovery, labour and employment law, commercial matters, contractual issues and criminal defence work.
Having lived, studied and work in the U.K, Europe, Asia and New York, Anthony brings a wealth of experience to the firm. In addition to his legal degree and his Master law degree Anthony studied music, literature, politics and German –  culminating in the winning of a Goethe scholarship. It is based upon this broad foundation that AR LAW Services is in a position to tailor a suitable, proportionate and cost-effective response to you legal problems.
So whether it is a VISA application, or an appeal to the MRT, Federal Court or High Court, talk to Anthony on     (03) 96140218 or email: robinson@arlaw.com.au
Thomas Harding BA, Dip. Education, Australian (NAATI )
Translator Indonesian to English 37214.
Is AR LAW Services office manager in Jakarta; Indonesia. Thomas is not only the office manager but also a NAATi translator who is fluent in Indonesian: So if you are in Indonesia and need an appointment with Anthony to discuss your visa options for Australia talk to Thomas.
email: info@arlaw.com.au
Hai, nama saya Thomas Harding. Saya tinggal di Jakarta. Saya adalah seorang agen imigrasi maupun penerjemah. Silahkan menghubungi saya kalau anda ingin berkunjung atau bermigrasi ke Australia. Saya tahu Indonesia dengan baik, dan kita di AR LAW Services memberi jasa yang profesional berkaitan dengan hal hal imigrasi. Kalau anda mencari permanent residency, hubungilah AR LAW Services di Jakarta.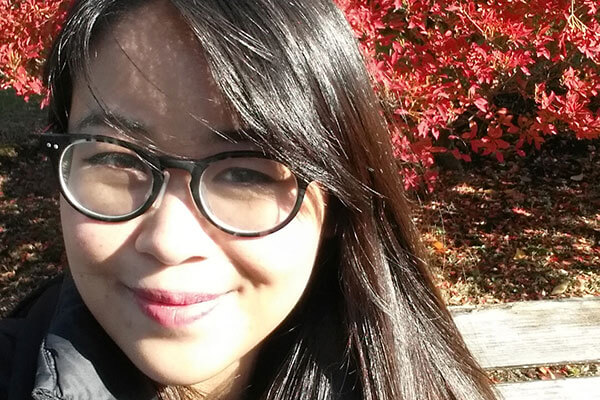 Carol Nguyen
Paralegal
Cat is a second year postgraduate law student completing her studies at Melbourne University. She is fluent in Vietnamese. Please ask for Cat if you would like to speak in Vietnamese to organize any appointments.
Samantha Wimala
Paralegal
Samantha Wimala is a second year JD student from the University of Melbourne. Prior to commencing her law degree, Samantha did her undergraduate degree and PhD in Organic Chemistry in the University of Melbourne. She then moved to Canberra where she conducted her postdoctoral research fellowship in the Research School of Chemistry, Australian National University. After two years in the capital, Samantha decided to return to Melbourne and enrol in the JD program. Samantha is not only fluent in English but also speaks Mandarin. So call Samantha now to make an appointment 
Roland BA.
Office Manager
he is fluent in Mandrin and Cantonese : So if you are need an appointment with Anthony to discuss your visa options for Australia and speak Chinese or for all you issues regarding invoices matters talk to Roland.
Olga
Accounts / Bookkeeper
for all you issues regarding invoices fund transfers or trust Accounts matters talk to
Testimonials
Anthony is the best lawyer we have ever dealt with – he is really understanding and a good listener, but best is he really knows the law, thanks AR for getting me PR
Coz I got the virus they wont give me my visa – I had almost give up: but Mr Anthony help me.  Now life is good.
I spoke to many lawyers and agents, but Anthony explained what he would do – and it happen just like he said: Thanks