Budget Basic Wills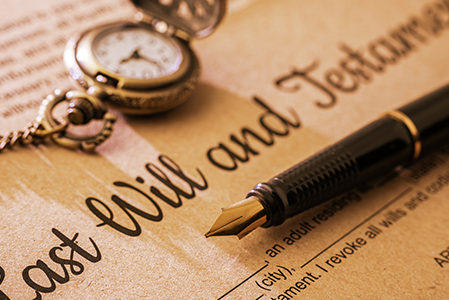 So you have got a good job, car – perhaps bought a property or two and you have a partner and maybe a couple of kids. Do you have a will?
No one likes to think about death – we understand that but remember the only thing sadder than dying is dying without a legal will.
For peace of mind.(Ask about our special deals)
AR LAW SERVICES: Lawyers & Consultants understands the importance of planning how your Estate might be distributed after your death.  Our team recognise that in order to give certainty to distribution after death, you need a comprehensive plan that is subject to review if events such as separation or marriage occur.
Life it is what happens when we are making other plans: education, career, marriage, children, retirement, travel… but what's next?
 At some point, you'll need a will – why not now?
To ensure that your assets are distributed the way that you want them to be.
To protect you and stop the government from deciding who gets your things.
So you can provide for your loved ones – family and friends when you are no longer able to.
A well drafted will protects your family and friends by limiting the capacity for your wishes to be challenged.
And reduce paperwork and stress for your family and friends. (they will be in grief and morning – the last thing they will want to do is deal with a badly drafted will.)
We know it can be daunting – but it's necessary, it's worth it.
We have expert  knowledge and use years of commercial experience to provide you with the best possible service using plain English explanations.  We work with you to investigate issues surrounding your Estate and explore the risks and benefits of all decisions before they are made.
So take charge of your affairs and for peace of mind call or email  AR LAW Services today to arrange an initial 30 Minute consultation to discuss how we can help and protect your property from the Government and ensure your wishes are respected.
Budget Basic or simple Will Deal. (conditions)  The offer of a "Budget Basic Will" is at the discretion of AR LAW Services and will be offered only at the discretion of Anthony Robinson of AR LAW Services. In the broad the "Budget Basic Will" deal comprises a consultation with AR LAW Services for the taking of instructions. At the end of the process you will be given a legal document call a will. You then will be in custody of the document which you can take with you and that ends AR LAW Services involvement in the matter.