Smarter      Tougher       Better
Australian Immigration, Citizenship & Visa Consultants.
Melbourne. Australia.
Masters of Australian Migration, Immigration, Citizenship and Visa Law
The Solution to all your Australian Migration, Citizenship and  Visa Problems.
Trust us to help you call Australia home.
For over 19 years Melbourne based Australian Master Immigration Lawyers & Migration Consultants: AR LAW Services has been a leading and dynamic Australian Immigration Law firm with a holistic approach to providing expert and multi-faceted legal and immigration advice and service.  We represent and help people and businesses with 1)  "Personal Visas or Individual Migration Matters" (Partner and Family visas and Student visas),     2)  "Corporate or Commercial Migration Matters"(visas for Business)  and 3)  Appeal Matters (Both Administrative Appeals Tribunal [AAT] and Federal Court Matters).   For more than eighteen (18) years  AR LAW Services: Master Immigration Lawyers has been a leading Australian Immigration law firm widely regarded as one of Australia's best and most trusted firms of immigration lawyers and migration consultants.  Given this, you can rest assured that AR LAW Services will give you honest, straight forward and clear advice and visa assistance at a cost effective price.
Adjunct Legal Services: [Criminal Defense and Police Matters (intervention orders), Wills and Divorces, Debt and Contract Law]  Best known as Masters of Australian Immigration, Citizenship, Australian Visa and Migration Law matters, AR LAW Services also offers additional expert legal help to both Australian Citizens and foreign nationals living in Australia.  AR LAW Services is an extremely experienced and knowledgeable, yet approachable, law firm who is eager and dedicated to solving any of your legal problems – however they may arise – in a competitive, trustworthy and cost effective manner.
As visa holders living in Australia it is important to remember there are different "rules" applicable to you then apply to Australian Citizens, particularly when it comes to police or criminal matters.  It is this special knowledge and understanding of BOTH Australian Immigration and Criminal Law that makes AR LAW Services the logical place to seek help for visa holders who face police issues.
Fixed/Lump Sum Professional Fees: Certainty in these times of Change – For Peace of Mind.
AR LAW Services: Master Migration Lawyers understand that applying for an Australian visa or appealing a visa refusal or cancellation can be confusing, difficult and very stressful. That is why AR LAW Services is proud to offer a Fixed Professional Fee Package for visa applications and certain appeal matters to take some of the worry out of the application process. So for certainty in an uncertain time ask us about our Fixed Professional Fee Package (book an appointment with one of our Expert Migration Consultants now to find out more).
Although most people are covered under our Fixed Professional Fee Policy some things like complex litigation, difficult Court matters or Health and Character matters may still be charged on an hourly rate. In these cases we  give you a reliable "quote" in writing following your "initial consultation", so you can plan with confidence.
For at AR LAW Services: Master Migration Lawyers we understand that it is often stressful and difficult to know what to do or who to trust to get the right Australian Visa – or to keep a visa once you get it. That is why, for more than 18 years, people worldwide have trusted AR LAW Services with their dreams, their futures and their visas.
Given how difficult it is to get an Australian Visa and how easy it is to lose an Australian Visa,  people – throughout the world – trust AR LAW Services: Master Migration Lawyers to help secure or keep their Australian Visas. For they know AR LAW Services: Masters of Migration & Visa Law will give them honest and clear expert advice and assistance at a cost effective price.
Visa Application with AR LAW Services

To make applying for a visa as stress-free and as easy as possible, AR LAW Services has a unique approach visa application and appeal process:
A) Make an appointment with one of our Expert Migration Consultants to see how AR LAW Services can best help you- either "face to face" or telephone. To get things started, Complete the FREE online "Initial Consultation Form" (this speeds up the process and give you great value for money by saving time thereby keeping cost down).
B) Attend our Melbourne office for a "face to face" consultation or  alternatively make a telephone-conference. This is  an Initial 30 Minute Consultation with a Master Migration Lawyer (See Consultation for more)
C) Retain/Hire us: Based upon your "Initial Consultation" you hire AR LAW Services to assist in applying for your visa and to be with you every step of the way.  Because AR LAW Services will not only help guide you through the Australian visa maze but may also take some of the fear and worry away.
So if you have the dream to come to Australia or remain in Australia, we have the knowledge and expertise to make those dreams a reality!
General Law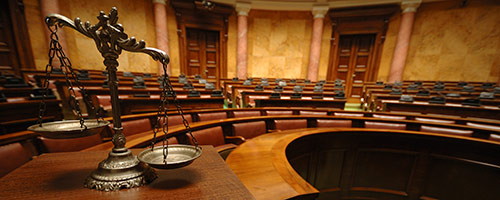 AR LAW Services cost effective legal solutions in: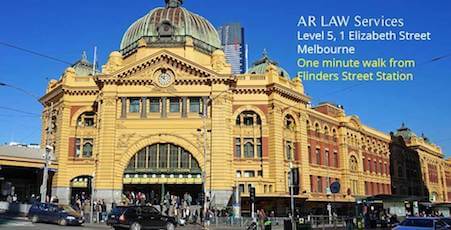 BOOK AN INITIAL CONSULTATION
Initial 30 Minute Consultation with a Master Migration Lawyer:
Conditions apply.
Recent News
0 Comments
A client approached AR LAW Services when it was likely his skilled Australian Visa was going to be rejected given...
Read More →
0 Comments
Free Australian Migration Law Lecture – Pathways to PR September 11   1:00 PM – 2:00 PM International Students. AR SOAR....
Read More →
What Our Clients Say
Foamco uses and trusts AR LAW Services with their 457 and ENS visas applications and all other their migration needs.
Thank you AR LAW Services – you saved my life.
Want PR? Call AR! – Masters of Australian Migration and Visa Law
Call +61 3 9614 0218 Today.